GET TO KNOW OUR CHIROPRACTOR.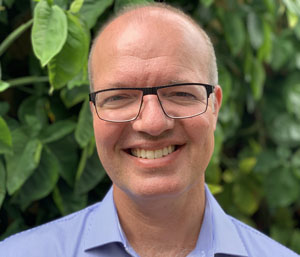 Rob started CHIRO CARE for KIDS, a family chiropractic centre in 2001. He graduated in 1993. His undergraduate studies were at the University of Southern Denmark and the Anglo-European College of Chiropractic, Bournemouth University, UK. His postgraduate Masters degree in Chiropractic Paediatrics is from RMIT University, Melbourne.
Sydney has been home for him, his wife and three children since the Olympics in 2000.
When Rob was on course to study veterinary science, he had a lucky turn in life, when he badly injured his knee and lower back playing sport. He eventually met the local chiropractor and the rest is history.
He takes special interest in children's neuromuscular conditions and the fact that health starts from birth. He uses NIP, Neuro Impulse Protocol, which is a neuro-muscular, non-manipulative technique for children; gentle, specific spinal manipulation for adults and Dynamic Neuromuscular Stabilisation for all ages. DNS for short is for rehabilitation and prevention of future injury.